Do you know these ladies??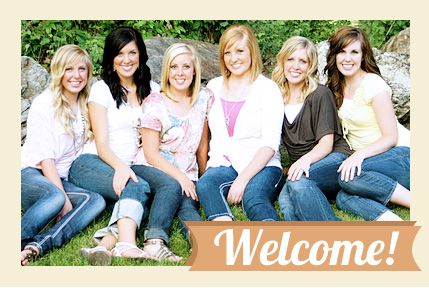 Well, you should!
These 6 beautiful girls are sisters (their poor dad, right?) and they have
Really cool doesn't actually even begin to scratch the surface!
They all contribute to the content which is mainly recipes which means tons and tons of quick and easy meals! I have already gone on their recipe index and planned my meals for the next 2 weeks!!
Their recipes are broken down in the index so you can quickly look for a salad idea, a crockpot meal, or just quick bites. All of the recipes I have read so far seem easy on preparation and the wallet!
I feel like someone just delivered a new recipe box to my kitchen and it couldn't have been better timing as I have hit a major slump in the cooking department.
Thanks Ryan, for sharing with me...I am passing the love on to all of you!
Some of the meals I have on our upcoming menu are: