As I was writing a post for

designPOST

I realized I needed to share it with my fellow moms too. I made a list of some things I am loving at the moment and although they are not directly related to Charlotte, they ARE things that you need to know about. Happy wifes happy lifes, right?
Here is my current love list, I'd love to hear about some of your favorites...
Usually I go into a deep depression once summer ends. Having spent my formative years in California and Florida, I have never felt the necessity for seasons. Summer and spring work just fine for me! But this year I am feeling a little giddy for fall. I am ready for jeans and boots and the cooler weather is making me want to happily hibernate with my family. There are a couple of other things that I am loving at the moment too. Thanks to Birchbox I have been introduced to some great new cosmetics and thanks to my husband I have been introduced to a great new tv show...
Salvatore Ferragamo: Attimo. I am very picky about perfume but this one stole my heart. It smells like something you would smell on that pretty girl in the mall who is dressed perfectly for the season and has great hair. *I will let you know if my hair improves after wearing this!
makes me smell pretty!
Shopping at the J Crew factory store in Gaffney proved to be a huge success. Well we called it success, our bank account may call it a set back. But not nearly as bad as shopping J Crew at regular prices.
Fresh flowers! It such a simple touch that adds so much life to a room. My house feels richer just due to the small vases of flowers I have put around. I will keep this up, I will keep this up, I will keep this up...
Oh, I love how it says "make this!" so casually! Sure, like it is so simple to have patience and a steady hand, and no interruptions in this house! My heart will always go pitter-patter for anything covered in chevron stripes!
My husband and I rarely enjoy the same tv shows. I just can't understand actually watching baseball. I get having it on for background noise when you're trying to take a nap but otherwise...? And I just can't seem to to get him to understand the importance of knowing what is going on in the lives of rich, spoiled, delusional housewives. So aside from Modern Family we were running low on things we could watch together. That was until...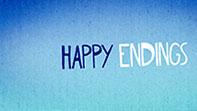 laughing makes the heart grow fonder!